Relax, Our Professionals Will Handle Everything
---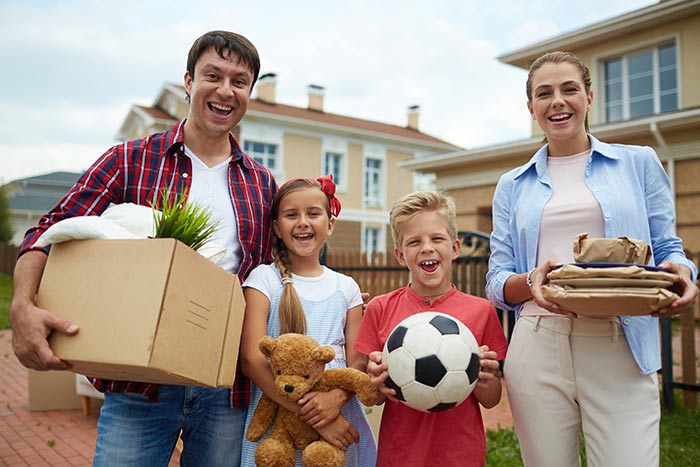 If you're moving within the Denver metro area, Safeway Moving Inc. is your preferred mover in the mile high city. For over a quarter century, Safeway Moving Inc. has served the Denver Metro area with pride, providing the highest quality customer
service to our fellow Coloradans.
Let's face it: moving, no matter how far you're moving, is never fun. It typically includes a large amount of stress and plenty of headaches for those who have to make the move.
Safeway Moving Inc. understands the difficulties of moving, even if it is within a short distance. Our team is happy to provide you with stress-free moving services within the Denver metro area. Let our qualified moving professionals handle the
dirty work, reducing your load and allowing you to move without tearing your hair out.
Residential Moving Services
The process of moving your family's belongings into a new home can be an intimidating prospect, one that is sure to include a lot of hurdles and frustration. Not only are you worrying about moving your belongings but you also may have to help
manage your children throughout the moving process as well. Your family is sure to be stressed by this process, which will only add to the overall difficulty of making such a move.
Safeway Moving Inc. is your stress-reducing residential mover of first resort. Our qualified and friendly staff are here to help you make the moving process as easy as possible. We understand our customer's personal concerns and do everything
possible to lighten the load for our residential clients.
Commercial Moving Services
If your business is in the process of moving to a new building, Safeway Moving Inc. is available to help make this transition as stress-free as possible. We have decades of experience working personally with many businesses in the Denver metro
area. We understand the needs of commercial clients who are making the leap to a new building.
The process of moving a commercial entity is almost always more complicated and logistical than residential moving. Often times, large and heavy machinery needs to be transported in addition to furniture and other personal belongings. Allow our
trained professionals to help ease this process by handling the packaging, moving, and unpacking components of the moving process. We know that having your business moved as quickly and efficiently as possible is a top priority, as you want
to have your business operational immediately.
Top Notch Customer Service
At Safeway Moving Inc., we place a priority on all of our customers' needs. We believe that serving our customer doesn't end with the basics, and we are dedicated to going the extra mile in all situations. We place a high value on providing our
customers with the best service they've ever received from a moving company.
Our trained associates will assist you in moving your most cherished belongings to your new home and we will also help in the packing and unpacking process. We won't just show up on moving day, we can help with the preparation and post-move process
as much as is needed.
Planning a Move?
Prefer a Phone Call?
Happy Customers:
I chose Safeway Moving because of their glowing reviews.They didn't disappoint me. I did warn them about the amount of work involved but they seemed absolutely unshaken by it.The movers were so capable and experienced that no matter how heavy things you make them carry, they would do that with no difficulty. I was stunned seeing how strong and efficient they were. It took them just 3 hours to pack and load everything from my 4-bedroom house. They made the delivery on time and nothing suffered any damages.

1/31/2018 - Randy S.
Once again I would like to thank the movers. I am not a person who loves to write long reviews or actually leave reviews at all. But, I really wanted everyone to know how good these people are. After all, there are so many who just suffer from bad moving experiences. For all of you, I say go with Safeway Moving. The pricing is affordable. Service is top notch. The team is totally responsive and does what you ask them to do. The customer service works round the clock or at least whenever we need them. They even do special packaging. I had a musical instrument which was properly wrapped and delivered. It was such a smooth affair for me and my family.

3/14/2018 - William M.